Looking for New Year's resolutions to help bolster your company's productivity, increase cash flow, build your brand or just improve the business overall?
Setting goals and intentions for your small business is a great way to ensure you kick off the year right. Let's take a look at a few top resolutions to help drive your company, and yourself, to success.
Small Business New Year's Resolutions
A positive first quarter can propel your business early on in the year and set the pace for what's to come. Some business New Year's resolutions to consider:
1. Never Stop Innovating
Don't be content to remain stagnant as a company. Innovation will set you apart from your competition. As a small business owner, it's important to understand that a cutting-edge organization also attracts top talent.
How should you go about innovating?
Ask your customers what they want and see how they use your services.
Check out what your competitors are doing.
Encourage employees to offer suggestions.
Consider having brainstorming sessions or sending out employee surveys.
Innovation Survey Results

According to a December 2015 survey by the Boston Consulting Group, 79% of those polled said innovation was one of their top-3 business priorities, if not their first.
2. Use Feedback to Stimulate Growth
Have you received poor online reviews or employee complaints? Turn those negatives into positives. Analyze the criticisms and see what complaints are valid — and where you can improve. Also, reach out to existing clients and proactively ask how your business could be better. Consider what changes could help raise your business's reputation, both inside and outside of the organization.
3. Give Back to Your Community
When your business is successful, round it out by paying it forward. Fostering a spirit of goodwill and philanthropy can motivate employees, provide networking opportunities and build your brand. While you may not be able to match the efforts of philanthropic corporations such as Google and Pfizer, you can start off small.
Consider if there's a local organization whose mission aligns with your company's philosophy. Keep in mind that money isn't the only donation: You can contribute your time and services through volunteer work.
4. Improve Your Cash Flow
Perhaps your revenue is great but cash on hand seems to be lacking every month. When was the last time you gave your accounts a thorough review? Here are some questions to ask yourself when considering how to solve cash-flow problems:
Can you eliminate excess expenditures?
Are you buying too much inventory?
Are you waiting too long to send out invoices?
Are you paying some bills earlier than you need to?
Are you underpricing your products or services?
Do you have more revenue in some months than others, though your expenses might remain constant?
If you don't have one yet, consider working with an accountant or a business coach who can help you with your company's finances.
5. Make the Web Your Friend
Haven't focused much on your website or social networking efforts? (Or maybe you don't even have a business website, Twitter handle or Facebook business page.) Think about investing some time to get these up and running. If you aren't tech-savvy, it's easy enough to find freelance help. Search sites such as Fiverr and Upwork to find professionals looking for short-term projects.
New Year's Resolutions for Business Professionals
In addition to organization-wide resolutions, consider what New Year's resolutions you'd like to set for yourself as a business professional. Here are some suggestions.
6. Challenge Yourself More
Invest in perpetual growth and challenge yourself to be better than you were last year. Get out of your comfort zone.
What might that mean?
Update your skills (e.g., learn a new technology relevant to your business or take a class to become more knowledgeable about a work topic)
Attend small business networking events
Talk to a business coach
Set goals that push you to excel
Mentor less experienced professionals
Become a subject matter expert in your field
Sidestep the fear factor and push yourself to do something you previously avoided
7. Improve Your Listening Skills
Ever heard the adage "be quick to listen, slow to speak"? This is a crucial skill to master in business. Taking this one step further is active listening. With this technique, you ask thoughtful questions and paraphrase the conversation to ensure you understand what's being said. Avoid interrupting and be sure to stay on topic. Also, consider what a speaker's nonverbal cues, such as facial expressions and tone, are conveying.
8. Communicate Better
Have you ever stopped to notice that we communicate in several different ways? We speak, we write and use body language to express ourselves. Our audiences can vary, from email recipients to 1-on-1 conversations to conference rooms filled with people.
While you may be great leading a group meeting of 5, you could be inexperienced when it comes to public speaking. Alternatively, you may excel at writing, but find it challenging to carry a conversation.
As communication is a critical component of business, reflect on your abilities and see which areas you can strengthen through training. If your weakness is public speaking, for instance, consider attending a Toastmasters International meeting near you. The nonprofit organization is dedicated to helping business professionals improve their speaking skills.
9. Ensure a Work-Life Balance
Learn when it's time to shut down your computer and call it a day. Job burnout is responsible for health-care costs of up to $190 billion annually, according to an August 2018 CNBC report. Imagine all the things you could be doing with the money you're likely spending on burnout recovery. Don't get overworked. Be sure to use your vacation time, and focus on taking care of yourself: exercise, sleep enough, eat right and spend time with family and friends. A healthy, happy worker is a more productive one.
10. Delegate When You Can
Purposely placed under our work-life balance resolution, this resolution is crucial to eliminating stress. So many business professionals take on responsibility upon responsibility, oftentimes unduly assigning themselves more work. If you're on good terms with your coworkers, you might consider asking for their help when you need it (being sure to make the same offer in return when needed). And if you're in a supervisory position, don't take on all your tasks alone: If you can delegate tasks, do so.
Business Tips for Your New Year's Resolutions
By now you've likely found a resolution (or two) that resonates with you. Here are some final tips to help you work your way toward success.
Set SMART Goals
When you're ready to act on your resolution, implement your changes with the SMART acronym in mind:
Specific – Be clear about your resolution and how you'll go about achieving it
Measurable – Set business goals that you can quantify
Attainable – Decide on business New Year's resolutions that you can actually achieve
Relevant – Select a resolution that is strategically relevant to your business
Time-Bound – Set a clear deadline for any goals you set
As Jack Dorsey, the chief executive of Twitter says, "Make every detail perfect and limit the number of details to perfect."
Check out several SMART goal examples for small businesses to learn more.
Get an Accountability Partner
Find somebody who can help motivate you to keep your business New Year's resolutions. This could be a spouse, coworker or friend. Think of this person as your gym spotter. They're there to make sure you stay on track with your performance.
Track Your Progress
Throughout the year, check your progress. How do you see yourself doing with your business New Year's resolution?
Many people don't stick with their resolutions, often giving up in January. Make your business resolutions stick by critically assessing what strides you're making toward achieving the changes you want to see. Analyze reports, collect feedback. Do whatever it takes.
Change isn't easy, but sometimes it can make the difference between being OK and being outstanding. Choose the latter.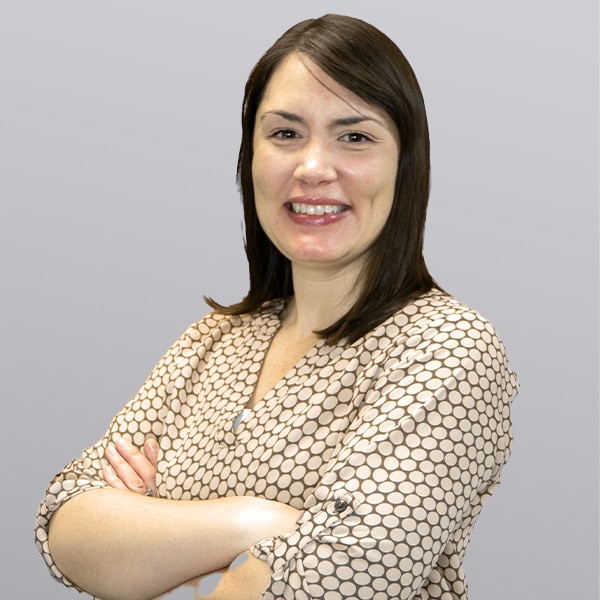 Erin Ryan
Senior Writer, Editor and Social Community Manager at Fast Capital 360
Erin has more than 15 years' experience writing, proofreading and editing web content, technical documentation, instructional materials, marketing copy, editorials, social copy and creative content. In her role at Fast Capital 360, Erin covers topics of interest to small business owners, including sales, marketing, business management and financing.